Spent last week in Costa Rica, and last Sunday afternoon with resident Isuzu geeks Beto, Mauricio and Jean Paul.  We had a great time hanging out and seeing a little of the Costa Rican countryside.
As per usual, I was on the lookout for cool Isuzus and other vehicles.  To my surprise, you didn't have to search at all to see any number of excellently outfitted Isuzus, as well as just about every other type of "expedition ready" 4x4 imaginable, save for an abundance of Jeeps, which Costa Rica lacks completely from what I could tell.  There are far more Land Rovers, Toyota Land Cruisers, Suzuki Samurais, Mitsubishi Monteros, Daihatsus and Hyundais of all ages and types than Jeeps.  And Isuzus of all makes and models were everywhere.
Here is what I rented for the week.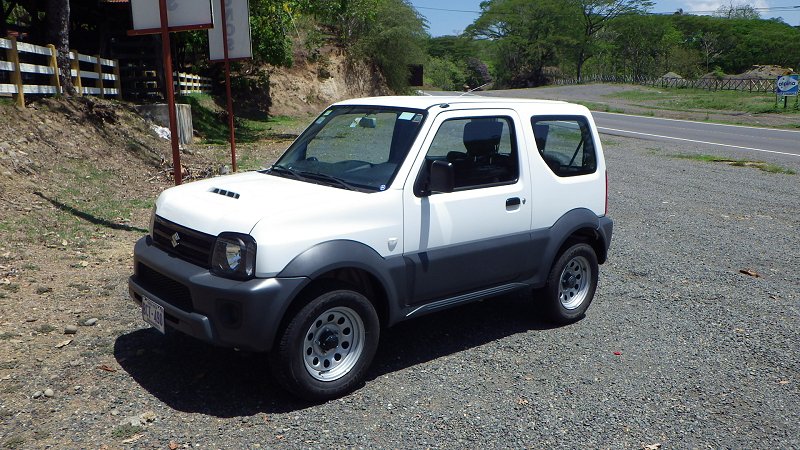 2013 Suzuki Jimny. This cheaply made little Zuk is nothing more than a modern Samurai. Its like a riding lawn mower on gas and very, very compact. I enjoyed driving it, but it is not suitable for carrying more than one passenger, which my friends who had the pleasure of enjoying the back seats made me aware of for several hours.